On Saturday May 23 the CSHFB in partnership with Golden Triangle DKI are hosting a Bottle and Food Drive! We will be set up in front of Golden Triangle DKI (505 Eagle St. North, Cambridge) from 9:00AM-3:00PM.
Our contactless bottle and food drive works just like a drive thru! When it is your turn, pull up and pop your trunk! Our volunteers will grab any bottles or food you wish to donate. We will be accepting anything that can be returned to The Beer Store as well as any non-perishable food donations. See below for our most needed items!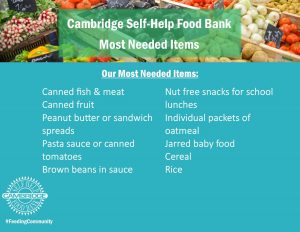 All proceeds from the returned bottles and donated food will be going directly to support the Cambridge Self-Help Food Bank!
See you on Saturday!