On Saturday June 27th Feed the Need and Process Group Inc. are hosting a Food Drive-Thru with proceeds being donated to the Cambridge Self-Help Food Bank! This generous event will be taking place from 9:00 a.m. to 3:00 p.m. at Process Group Inc. (555 Conestoga Blvd. Cambridge).
When it is your turn pull up and pop your trunk! Volunteers will grab any food you wish to donate!
See below for a list of our most needed items!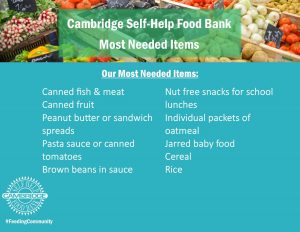 See you there!