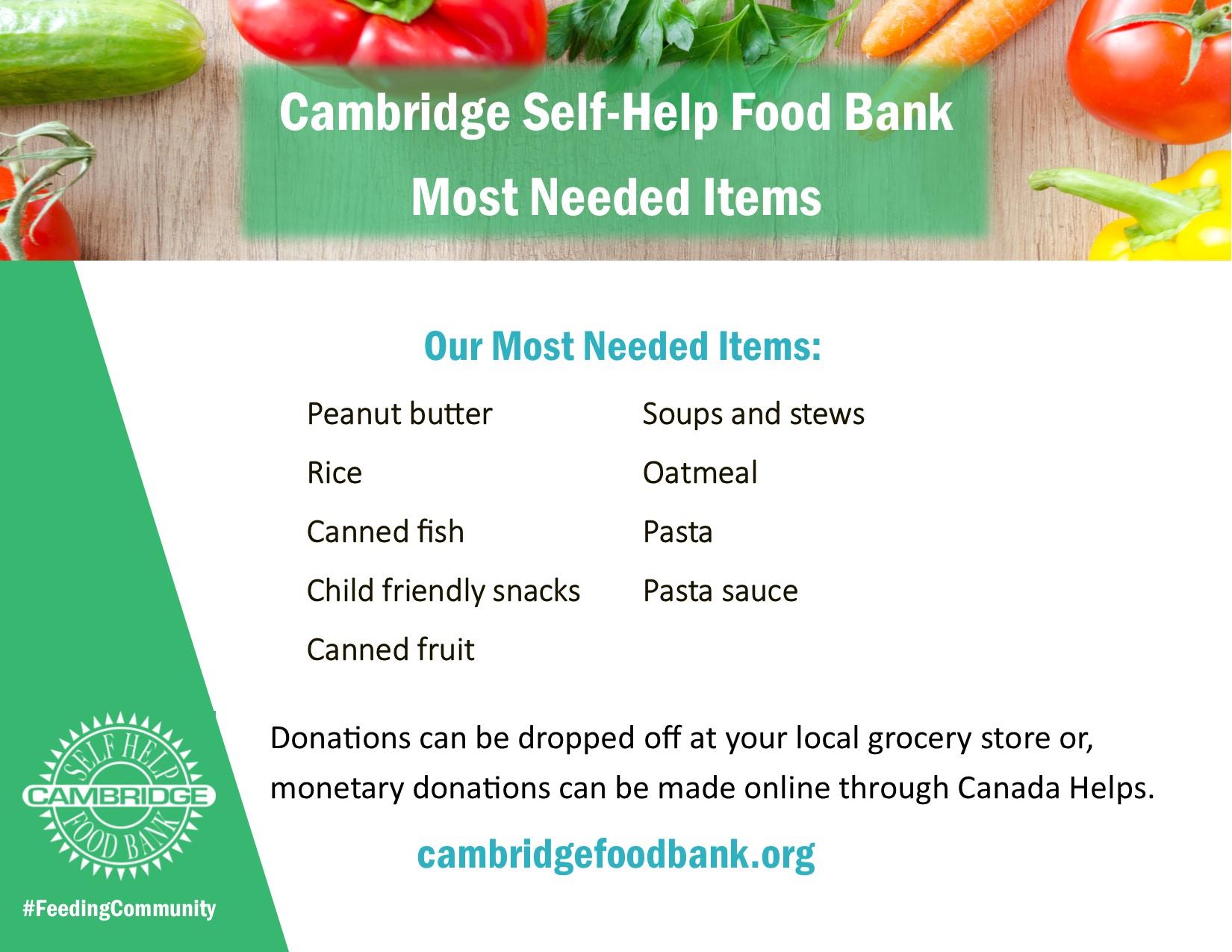 From everyone at the Cambridge Self-Help Food Bank we wanted to share with you a quick update on everything that is happening with us.
New Hours
We have had to adjust our hours so staff can pack and prepare hampers for our members. Our new hours are as follows;
Monday       12:00 p.m. – 4:30 p.m.
Tuesday       12:00 p.m. – 4:30 p.m.
Wednesday 12:00 p.m. – 4:30 p.m.
Thursday     12:00 p.m. – 4:30 p.m.
Friday          12:00 p.m. – 4:30 p.m.
We ask that you only come once a week to pick up your hamper. This allows us to feed as many people as possible.
Programs
Starting Monday March, 23 Co-op will not be running, Co-op members are able to get a hamper.
Mike's Lunch will still be running. However this is changed from a seated service to a come and go.
All programming will continue to be suspended until further notice. We ask that all volunteers stay home and keep an eye on social media and our website for updates on when they are able to return.
Donations
At this time we are not taking any clothing donations.
If you would like to donate food supplies you can do so at your local grocery store, monetary donations can be done through Canada Helps
Thank you for your patience and continued support during this time. Together we are building a stronger tomorrow!