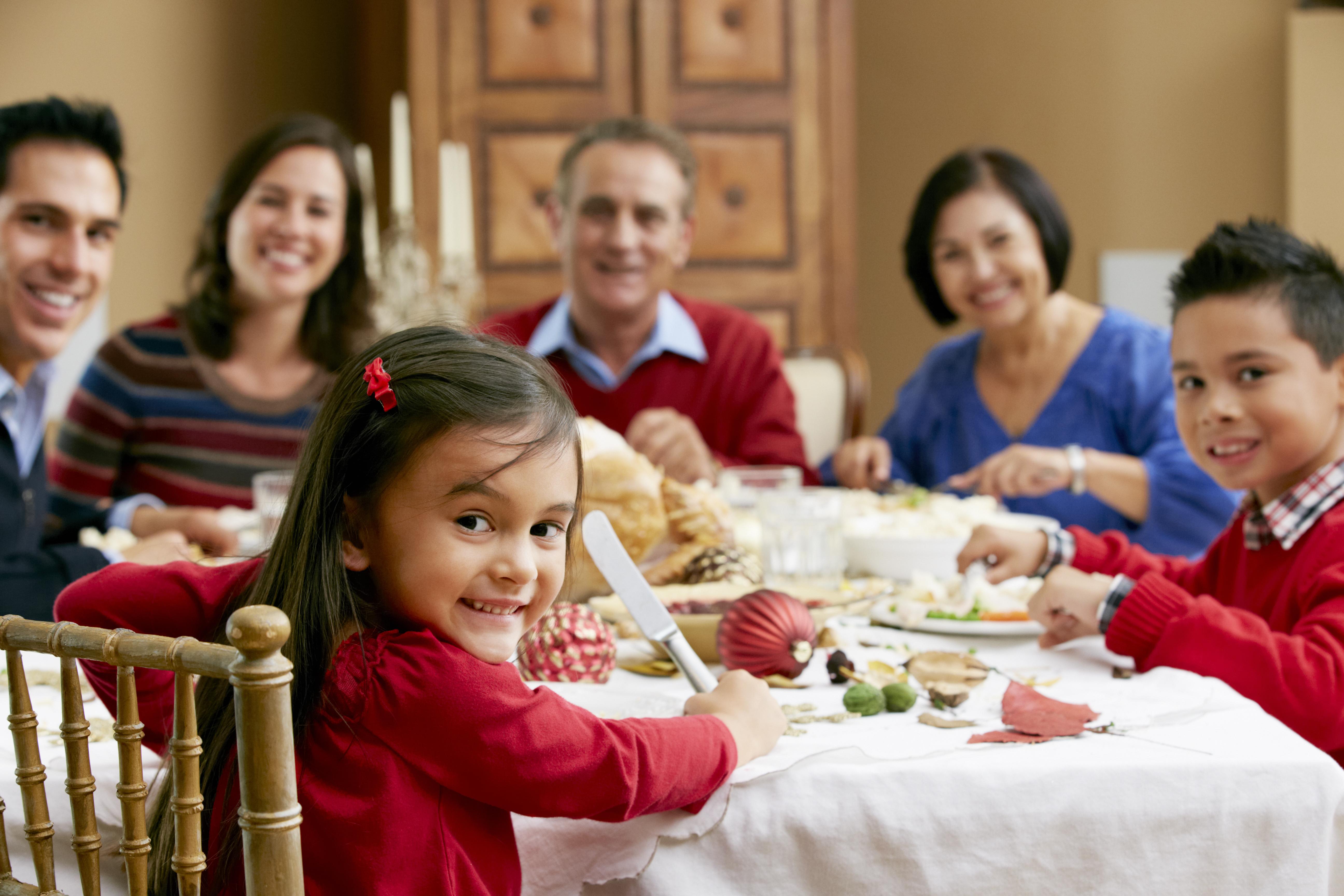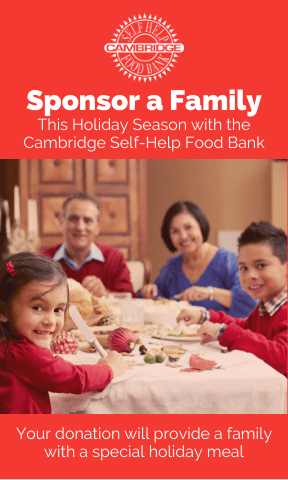 You can help spread joy to families in our community this holiday season by making sure everyone can share a special holiday meal with their family!
For too many families in Cambridge and North Dumfries, having enough to cover the basic necessities of life are out of reach, especially during the holidays. 
With your help, we will provide more than 800 families with a full holiday meal that they would otherwise not be able to have. This is more than double the number of hampers we provided last year!
Through our new Holiday Family Sponsorship Program you can sponsor a special holiday meal with a turkey and all the fixings. It costs $25 per person in a family to cover the meal, so a donation of $150 would feed a family of 6! We will include a card in each hamper so you have the opportunity to write a special holiday greeting to your neighbour in need and share the holiday spirit!
$100 fully sponsors a family of 4 this holiday season, but every donation will help us meet the need.
This holiday season, your family, office, or organization can make a family's holiday brighter by participating in Family Holiday Hamper Program
How to Sponsor a Family
Make an online donation using the options below, call 519-622-6550 x118 to make a donation over the phone, or send us a cheque made out to the Cambridge Self-Help Food Bank.

If you have any questions about this please do not hesitate to get in touch with us at 519-622-6550 x 118 or jpries@cambridgefoodbank.on.ca.

Please note: Children and families need help year-round. In the event that funds raised for the Family Holiday Hamper Program exceed this season's need, those extra funds will be directed to programs and services that offer meaningful, ongoing support throughout the year. Your donation does not go directly to a specific family.  Donations are combined in order to use the funds more effectively. For more information on the impact of your gift, please see our 2018/19 Impact Report.