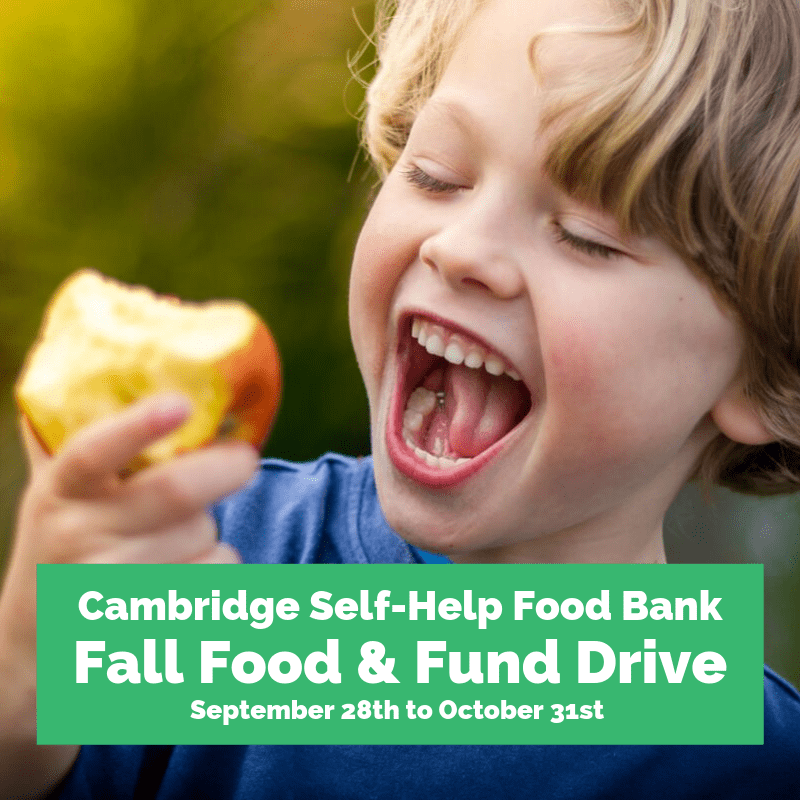 September 28th to October 31st
We are kicking off our annual fall drive for food and funds on September 28th, 2019 with the goal of raising $20,000 and 100,000 pounds of food. The Fall Food and Fund Drive will run until October 31st and invites everyone across Cambridge and North Dumfries to run a drive to support your neighbours in need!
Getting involved is easy! Get together with your neighbours, co-workers, teammates, classroom, or your friends and start a collection of food or funds. Looking for some help? Check out our How to Run A Food Drive Guide and our Most Needed Items List to get started!
You can sign up online here or you can call our team at 519-622-6550 x 202. You can also download and print your own drive posters here.
Don't forget to share your drive! Tag the food bank in your posts on Facebook, Twitter, and Instagram @cambfoodbank.
1 in 20 people in Cambridge accessed emergency food at the Food Bank last year. You can help today by hosting your own drive or donating funds! #FeedingCommunity