Thanks to the Lyle S. Hallman Foundation for their funding support for these services.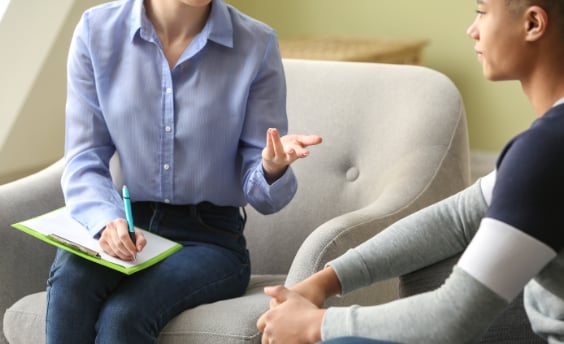 Clinical Counselling
Get connected with a Play Therapist who works with families and children to assist in maintaining children's mental wellness into adolescence and adulthood. The play therapy room is available to help children learn in a non-threatening environment.



Contact Vanessa at 519-622-6550 ext. 109 to learn more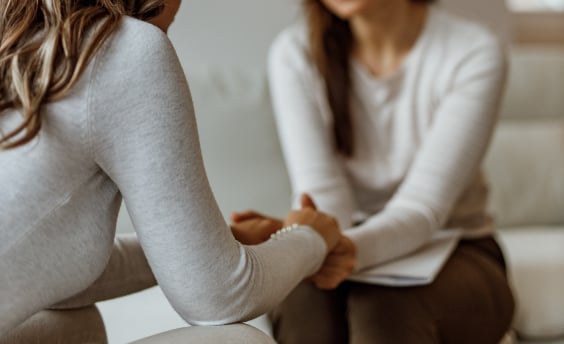 Kinship Support
The Kinship Support Group is for grandparents or other kin families who have assumed the responsibility of raising an immediate family member. This group provides an opportunity for members to share information, practical tips for daily living, and support and encouragement related to what may be an unexpected parenting role.

The group meets monthly and includes dinner, childcare, activities, and peer to peer support for adults.

Contact Vanessa at 519-622-6550 ext 109 to learn more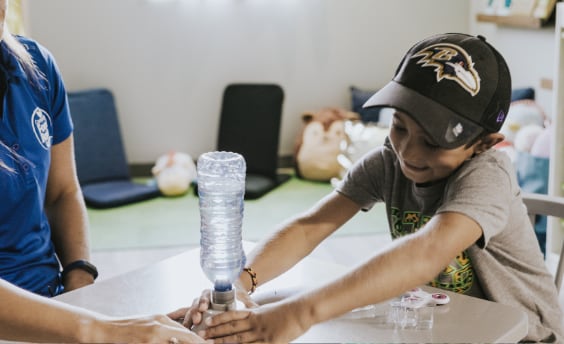 Learning how to cook simple, inexpensive, tasty and healthy meals and snacks is more important than ever due to advertising pressure of instant, high-fat, high-sugar, low-nutrition fast food.



Preparing our own food isn't just better for our bodies, it's easier on the budget and it provides opportunities to socialize by sharing food with friends and family. Inspire children and youth to learn this important life skill by participating in our cooking programs.



* Most food ingredients supplied.
Contact Vanessa at 519-622-6550 ext. 109 or vtoncic@cambridgefoodbank.org to learn more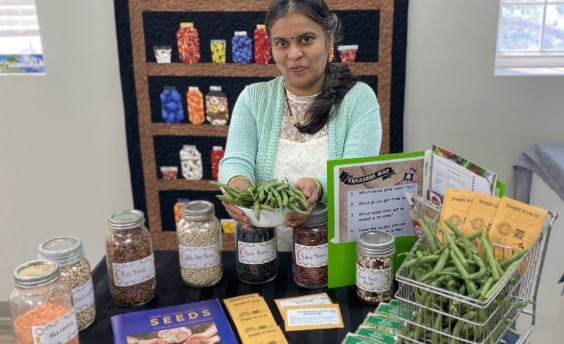 Looking to address a health concern or simply trying to achieve the next higher level of being healthy? Our health workshops and programs are designed to help you in every situation. Join us in this wonderful journey towards better health where we cover all three aspects i.e. mind, body and spirit.

Our self-management programs focus on mindfulness, our nutrition programs are designed around healthy seasonal fresh produce and our gentle exercise programs will uplift your spirit. You can learn about Canada's Food Guide as well as explore global recipes. Check out what is in season and how you can eat healthy while still staying within your budget. Come, join us, and let's enjoy this wonderful journey together.

Contact Chai at 519-572-9359 ext. 113 or cmaybhate@cambridgefooddbank.org to learn more
Fall 2023 Child & Youth Programs
Fall 2023 Adult & Senior Programs
Registration for the September – December 2023 child & youth programs is now OPEN with the Cambridge Food Bank Wellness Hub!
Join us in-person or sometimes virtually via Zoom for FREE dance, cooking, family events, workshops and more.
Have questions or would like to register? Contact Vanessa at 519-622-6550 ext 109 or vtoncic@cambridgefoodbank.org

Key Club: Calling all high school students! Join an exciting way to earn volunteer hours, create friendships, be involved in the community, have fun and eat delicious snacks!
Register here
Join our Free Fall Wellness programs and experience a world of feeling good. We have a variety of Zoom and in-person yoga classes, a refreshing pilates class, a helpful program for people with diabetes and more.
Chai, our expert guide, will show you easy ways to take care of yourself and stay healthy. Learn simple exercises and mindful tips that will make you feel great.  
Have questions or would like to register? Contact Chai at 519-572-9359 or cmaybhate@cambridgefooddbank.org
Become a volunteer
Bring Healthy Food To Young People In Need